Episode 5 of the Let's Hear It! Podcast,
The Tyranny of Time, by Joe Zadeh
Time, we live our lives by it, the measurement of time has not always existed as we know it today. Listen and learn as the inception and colonization of clock time is told in Joe Zadeh's flowing essay. Read by Ant Richards.
Daniel Csutkai
@letshearitaudio
Published in Noema Magazine, read along at: https://www.noemamag.com/the-tyranny-of-time/
Ant Richards: https://www.antrichards.com/
Let's Hear It!, INC: https://www.letshearit.live
Comments
(2)
To leave or reply to comments, please download free Podbean or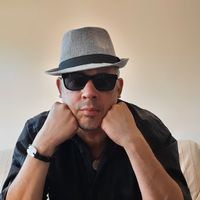 Many thanks for our kind words!
you're indeed phenomenal being an author Ant Richard 👏🏻💯